Rohan Shaunak, a pupil in Year 5 at The Mall School in Twickenham, is celebrating after a story he wrote and had made into a film won five awards at its screening at the Barnes Film Festival last week.
Rohan was one of a number of boys at The Mall who entered the 'Story to Screen' competition run by the Barnes Literary Festival earlier in the year. It was one of three stories written by local schoolchildren chosen by judges to be made into a short film by Director Christien Anholt.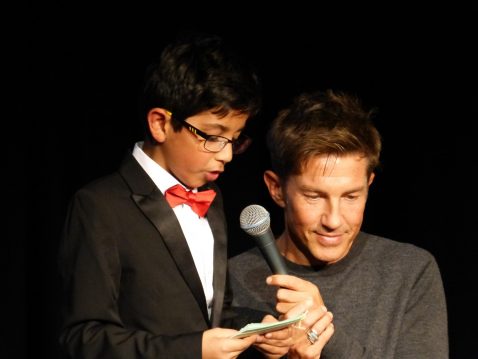 Rohan's story, A Race to Remember, focuses on a race between three competitors in torrid conditions where teamwork triumphs over nastiness. Rohan enlisted the help of his classmates to film the scenes in June and last week the boys travelled to the Barnes Festival in a stretch limo to see the film on the big screen. All three finalists' films were shown before awards were presented in various categories.
Race to Remember swept the board winning Best Film, Best Original Story, Best Props, Best Actor for Umair Mukhtar and Best Supporting Actor for Louis Glover-Faure. The boys and the parents had a fantastic evening at the screening and Headmaster David Price said, "I am extremely proud of all the boys for contributing towards such a brilliant film. Rohan's story has had an incredible journey from his original submission to the literary competition to the storytelling panel earlier in the year to its transformation to the big screen and it was a fantastic experience for all the boys to be a part of."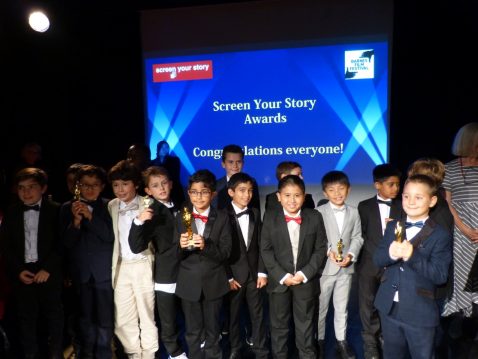 You can watch Rohan's winning film here: https://vimeo.com/363040147